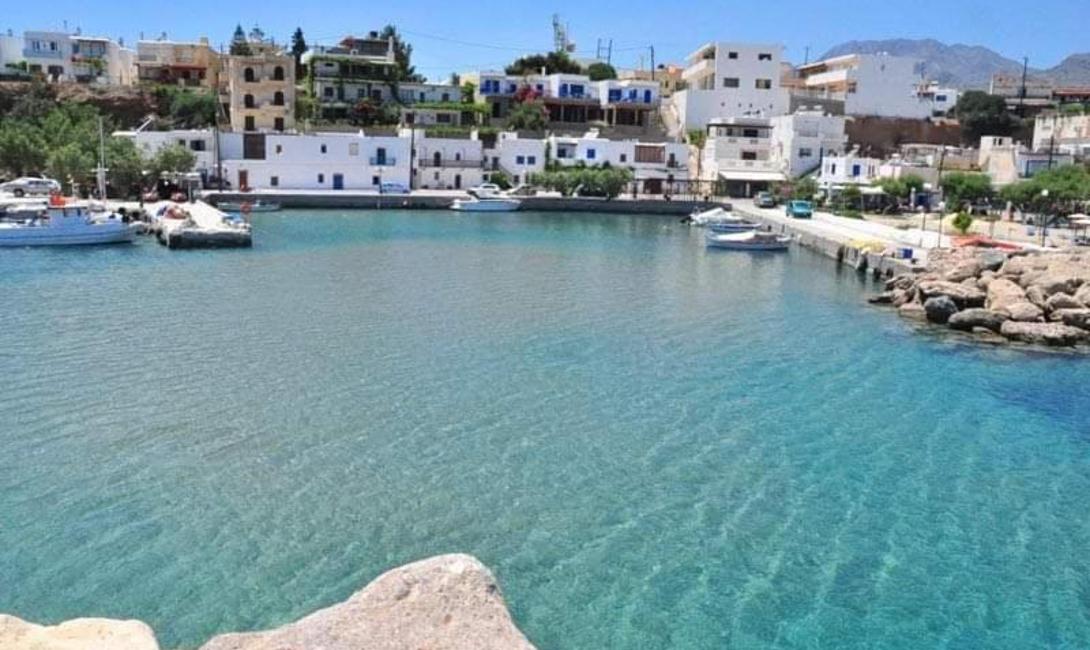 Makris Gialos
Location
Makry Gialos is a famous seaside resort in southeast Crete, in Lassithi Prefecture. You may know it as Makrygialos or Makrigialos, though in recent years the locals have been attempting to establish the name Makry Gialos, because many people were confusing the village in southern Crete with another of the same name in northern Greece.

If you drive along the road through Makry Gialos from Ierapetra to Sitia, you may not be that impressed. You may think this is just another village not worth stopping for. But if you go a little further east, there is a unique view of the bay of Makry Gialos, revealing all the beauty of the village with its little harbour and large beach.
The name Makry Gialos (Long Beach) reveals its main advantage, as it is actually a large bay with a beautiful sandy beach over a kilometre long.
How to get there. Hire a car from out station there.
Makry Gialos is 38 km south of Sitia and 25 km east of Ierapetra, in the southeast of Lassithi Prefecture. It merges into Koutsouras and Analipsi, the seaside villages to west and east of it.
The road from Ierapetra to Makry Gialos is very good and mostly straight, offering a marvellous view of the various beaches and villages on the way to Makry Gialos.
The road from Sitia to Makry Gialos, on the other hand, winds through the villages of the interior of Lassithi Prefecture, offering a lovely drive through a verdant landscape.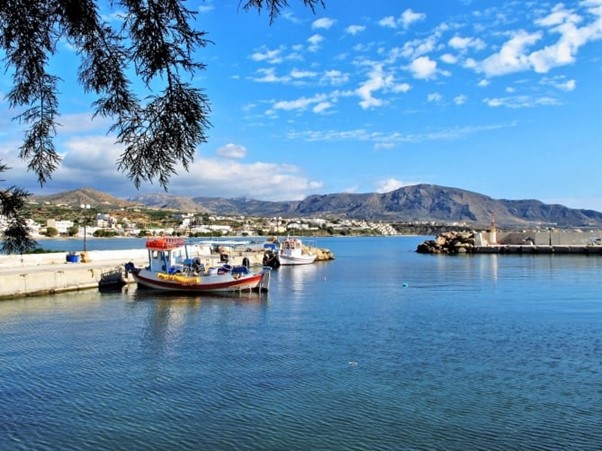 A piece of advice: open your window as you drive from Sitia to Makry Gialos - the area is full of thyme and oleander, the characteristic plant of Lassithi Prefecture. You will be enchanted by the wonderful smell, the scent of Crete itself.
To get to Makry Gialos from Heraklion Airport or port, you need to head towards Agios Nikolaos, then to Ierapetra and on to Makry Gialos. It is 125 km distant, about 2 hours' drive.
Makry Gialos is 265 km from Chania and 205 km from Rethymno.
You can rent a car from our car rental station there. You can choose from a variety of vehicles in our website and choose your preferred car.
Where to stay
No matter what someone might write about Crete, that is already been written. It's been described as a symbol of destination, nostalgia and as someone's absolute homeland. Her beauty has been praised by many authors.
Thus, the fame of Crete has spread throughout the centuries and countries. She has been loved by Vitzenzos Kornaros while modern poets have gifted Greek literature with great poems symbolizing the island with journeys and passion.
The last decade the island of Crete has known a remarkable development, always maintaining her traditional look . Today, she is an attraction for tourists all over the world including the Greek ones themselves who choose Makrigialos for their summer holidays.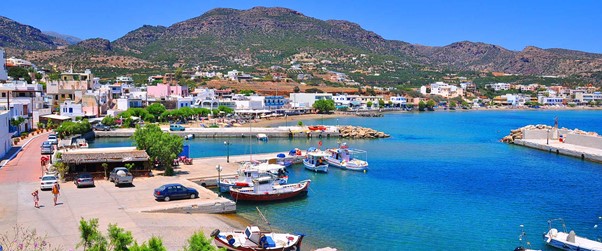 The Union of Rooms and Studios Owners' purpose is to organize the studios, the rooms and generally the apartments to let so as the visitors of our region to receive the best possible quality of hospitality. This website provides a small accommodation guide of all areas in Makrigialos as well as information of touristic interest about those areas. Also, some arrival information are advised. We wish you happy holidays in Makrigialos, Eastern Crete.
Sightseeing
Why is Makry Gialos a popular Cretan tourist resort? Because the beaches of Makry Gialos are beautiful, with clear shallow water, it has good food and quite a busy nightlife for its size, and it boasts a very relaxed, welcoming atmosphere, making visitors feel at home as soon as they arrive.
If you have a boat or yacht, you should know that Makry Gialos has a pretty, picturesque harbour, sheltered and safe.
Makry Gialos is a great place for both couples and families. There are not many large hotels, but there is a wide variety of apartments and studios for rent, for travellers in search of peace, quiet and privacy.
In the evening, the local youths gather on the beach road of Makry Gialos to dance the night away in the bars, while families may prefer the quieter little tavernas on the shore, mainly at the east end of the beach.
The best thing about the area (Makry Gialos and Koutsouras) is that it meets the needs of both families, who want more organised facilities, and young people, who are looking for fun, watersports and other activities.
Entertainment
The rich cultural heritage of Sitia coexists with a particularly interesting present in the all forms of modern artistic expression and entertainment. In the city of Sitia, in the tourist regions of Makrus Gialos, Palekastro and Mohlos, but also in the villages of province, interesting events are organized, such as art exhibitions, theatrical performances, concerts and dancing events from local and foreign artists and teams. Throughout the year, there are many opportunities to participate and enjoy some of the numerous traditional feasts and festivals and to dance in the rythme of ancient beats that revive in the modern folk and popular tradition of the region.
For those who wish to party all night long, there are many choices for clubbing and numerous bars in the regions of Makrus Gialos, Palekastro and Mohlos.