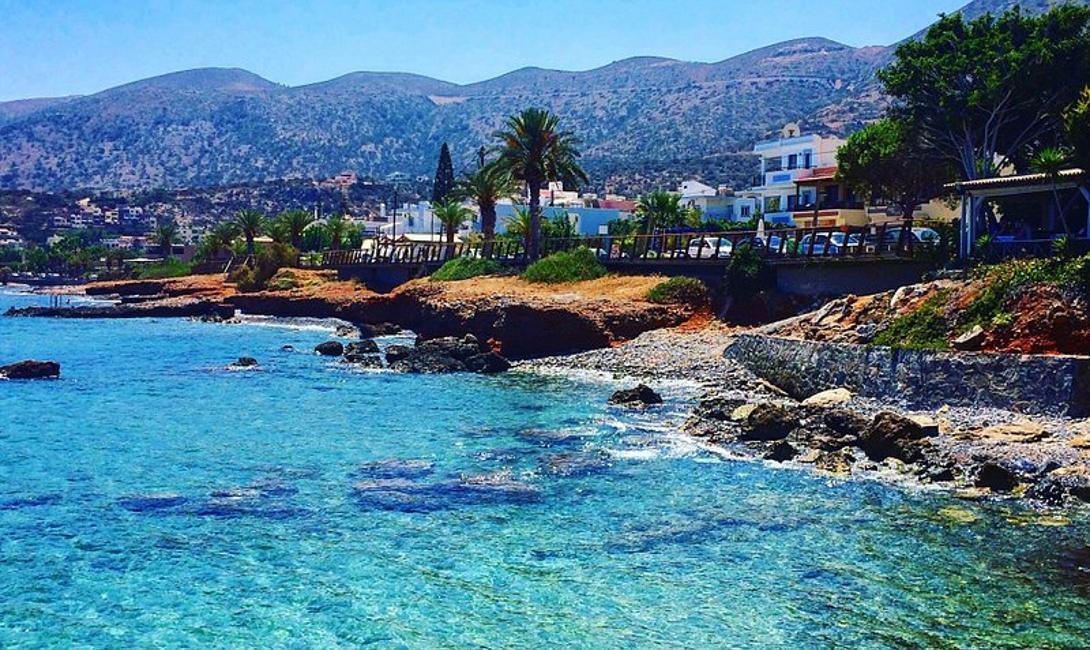 Stalida
Location
Stalis (or Stalida) is located 30km east of Heraklion, between Malia and Hersonissos. From a small seaside village set up by the residents of Mochos, Stalis today is a popular tourist resort which is merged with Malia town. The only difference with Malia is that Stalis attracts mainly families and things here are more peaceful. The resort is very well organized, with large and small hotels, restaurants, bars and taverns. You will also find ATM and a pharmacy.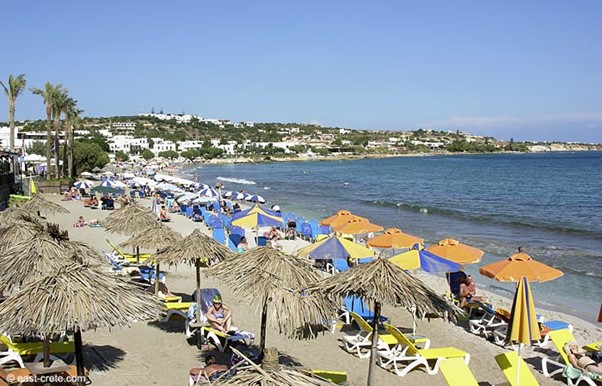 How to get there
Stalis can be accessed from Heraklion by the bus running to east Crete, but you will stop on the Old National Road, just 500m from the beach. You can also rent a car from our office. You can choose though a variaty of vehicles in our website and book online your favourite car.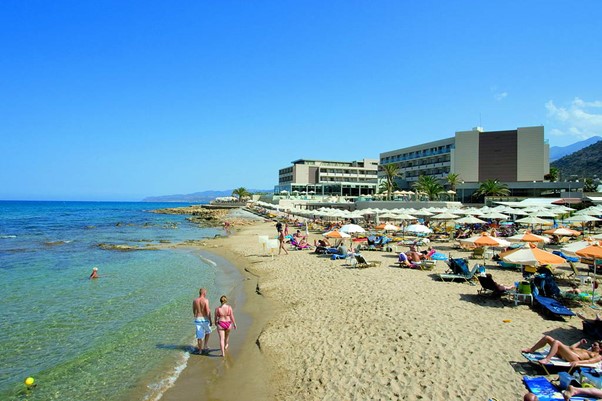 Where to stay
There are many hotels (next to beach) , apartments and villas to choose from and enjoy your vacations.
Sightseeing
The heart of Stalis pounds in the 5km long coastal road, which has the most shops in the area. A walk along the beach in the afternoon is a must! Beside the seaside road lies a long sandy beach with shallow water, which extends to the east till Malia. The beach is broken into two parts by a short rocky cape. Nearby there is the Byzantine Church of Agios Ioannis, dating back in 1600. The beach of Stalis is very well organized with umbrellas, lifeguard, beach volley courts, showers, beach bars, water sports, changing rooms, and generally anything that a well organized beach has. There is also a small colony of Cretan Date palms, one of the few in north Heraklion prefecture.

Entertainment
Although there is a night life here, it's nothing compared to its neighbours to the east and west. What Stalis does have is a beautiful, wide, sandy beach divided into two by a little headland on which are packed some resorts, hotels and houses. The water is initially very shallow, which makes it ideal for small children. You can rent sun beds and umbrellas, as well as participate in various water sports. There is a lifeguard on duty, as well.
The village of Mohos celebrates "Cretan Night" once a week in the summer featuring live music and traditional Cretan dances. The trip up to the village is worth it anyway for the great views of the surrounding countryside and sea it gives you.
Stalis is nice for a quiet vacation, and if you want to live it up a little, there's always Chersonissos and Malia.