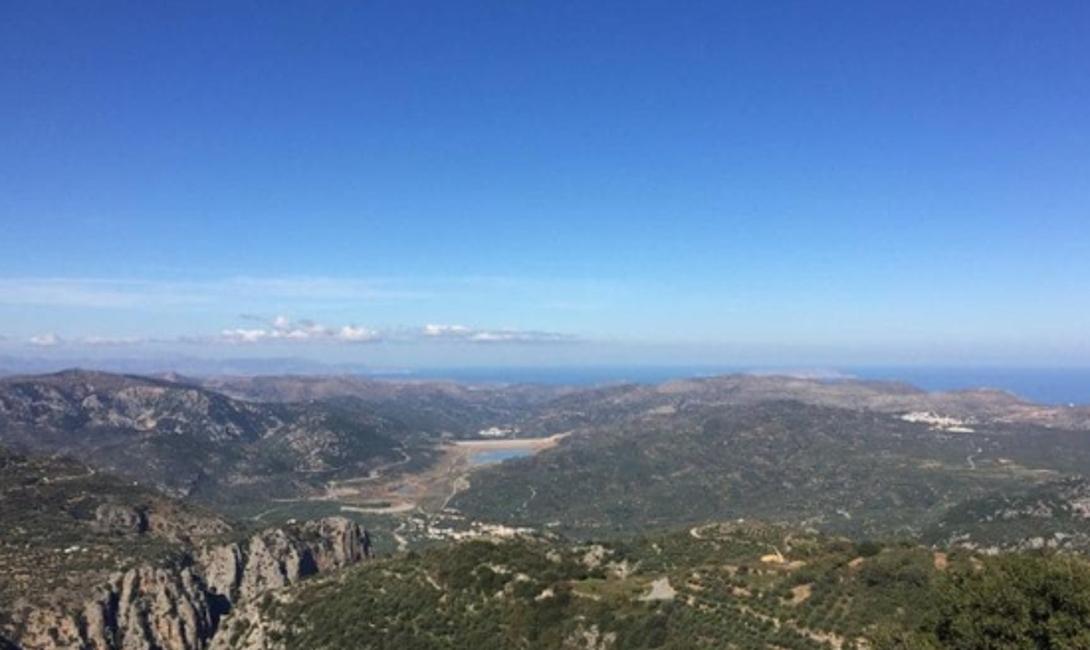 Car rental in Greece:
When the trip by public transport is too long, and taxis are too expensive, the only and optimal choice is to rent a car. And you don't have to be an adventurer to do that.
Car rental in Greece: terms and conditions
When you rent a car, it is important to consider the following points in advance:
all drivers must be included in the contract
daily mileage can be limited
most rental companies restrict driving on earth-roads and using ferry services. Some of them even do not include this cases in the full insurance
almost all rental companies do not allow traveling abroad by the rented car. If you plan to do this, you need to specify it in advance
the longer the rental period is, the cheaper it is.
The usual requirements for a driver
Every conscientious company always checks the age and experience of drivers. From the point of view of the car rental company, the ideal driver matches these criteria:
age from 23 years to 70 years. If the driver is younger, some companies take an extra charge (young driver fee), the amount of which is set by themselves;
the driving experience must be above 2 years. Usually more expensive cars require a longer driving experience
each and every driver approved to driving and included in the contract must match these requirements.
Insurance
Car insurance is mandatory when you rent a car in Greece.
Most often, rental companies provide TPL and TP insurance. These are the driver's own liability insurance and theft insurance, respectively. These amounts are usually included in the price.
Additionally, the renter can request extended insurance. There are several main types of additional insurance:
Standard insurance with deductible (CDW). If an accident occurs, the renter will not pay more than the deductible amount is. The material losses out of the cost of the deductible are covered by the insurance company.
Standard insurance with reduced deductible (SCDW-Super CDW). This is a type of CDW with a reduced deductible, but is more expensive than it is at the original cost.
Full insurance without deductible (FDW). The most expensive insurance option. The renter does not pay anything if all the conditions of the contract are met.
Always read the contract carefully. Different rental companies may have different insurance conditions.
The following exceptions apply to all types of insurance:
the insurance is not valid if the theft or death occurred as a result of the renter's fault
the insurance does not apply to the renter's personal belongings
the state of alcohol intoxication cancels any insurance
most car rental companies restrict the use of the car on earth-roads and may refuse to pay out the money;
the insurance payment will be refused in case of careless driving and multiple traffic violations if they are proved;
standard insurance does not include protection from accidents, damage to car windows, mirrors and wheels. You should specify if these options are available in every case.

Documents required for car rental
The list of documents required for car hire is the same for all rental companies. You will need:
an international passport
a driver's license
an international driver's license (IDP) if your national driver's license is not valid in Greece
a bank card in the name of the main driver. Even if the payment is by cash, a card may be required to block the deposit on it
if you have booked a car on the website, you will be asked to show the voucher, which was sent to your e-mail while ordering
in rare cases, companies may request a voucher of the hotel
and, of course, money for payment and a deposit if required.
Before you sign the documents, carefully inspect the car and record all damage. And also check the phone numbers for communication and of the emergency services.
Although Greece has signed the Vienna Convention on road traffic (it allows using national driving license of other countries on its territory), many car rental companies do not let the cars out without an IDP. This is especially true for the mainland and large cities

Traffic rules
Greek police speak English and they are loyal to guests. But stay alert. If needed, you will not get out of a penalty. That is why it will be better to behave carefully, properly and by no means offer bribes or other ways to solve everything on the spot.
Here are some nuances of Greek traffic rules:
the speed allowed in the cities is 50 km/h, outside the city it is 90 km/h, and on the highway the speed is 130 km/h;
all passengers must be wearing safety belts;
drivers cannot use a mobile phone while driving;
there are a lot of cameras on the roads in the most unexpected places;
it is forbidden to use radar detectors;
here it is customary to honk only in emergency cases;
sometimes drivers ride in the middle of the road. Especially in narrow rural areas.
A few more points that are important
In addition to the necessity to keep a contract and to mind the rules of the road, there are still a few important points.
Season. First, during peak season, all good models are quickly taken, so you need to book them in advance. Secondly, the traffic is heavy at this period of time, which can make it difficult for you to travel and to park.
Fuel. Greece is a mountain country. If you are going to remote locations, be sure to take into account the fuel supply and the availability of gas stations.
Parkings. In large cities and tourist places, car parks are paid.
The set of mind and driving aspects. It should be borne in mind that local residents do not always follow the rules. But you should not do the same. If you break the rules — you will be responsible for it to the full extent of the law.
Features of local traffic. It will be better to find information in advance about the places where you are going. You will need a powerful car to drive in mountains, and in Athens, you can sit in traffic jams for hours.
So is it difficult to rent a car in Greece?
Renting a car in Greece is not an adventure at all, but a way to save time and to enjoy your trip. All procedures are simple, logical and almost do not differ from other countries. And a common tip "be always careful and do not break the rules of the road" will save you from major part of unpleasant situations.
Greece is a very beautiful country. But you can't do without personal transport if you want to see this beauty. This way you will get to places that you will never see during any of the excursions. You will swim on the most beautiful secret beaches. You will see the zest of small Greek villages, local residents, their culture and daily life. New interesting acquaintances and new experiences are waiting for you. The car rental service Aktis Car will help you to do this. We provide cars in a good condition, the ability to choose a specific car and car delivery to your hotel or rental villa.