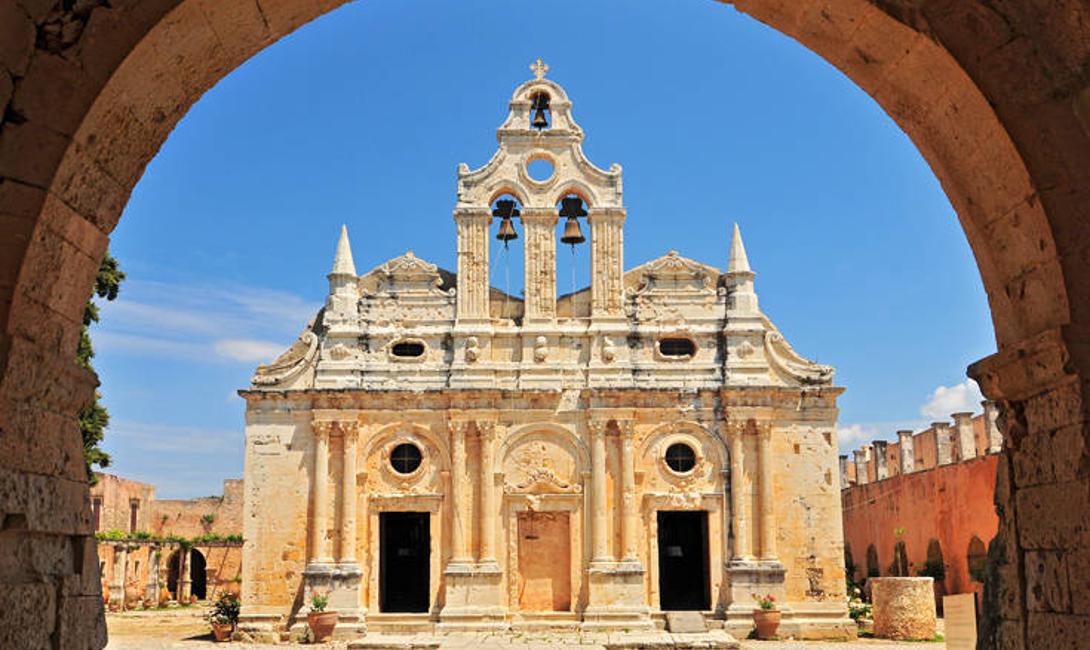 Arkadi Monastery
Arkadi Monastery is located near the village Amnatos, 23km east of Rethymno. It is built at an altitude of 500m, on a fertile plateau with olive groves, vineyards, pine, cypress and oak trees. Around the monastery there are several picturesque chapels and from there starts the beautiful Arkadi gorge.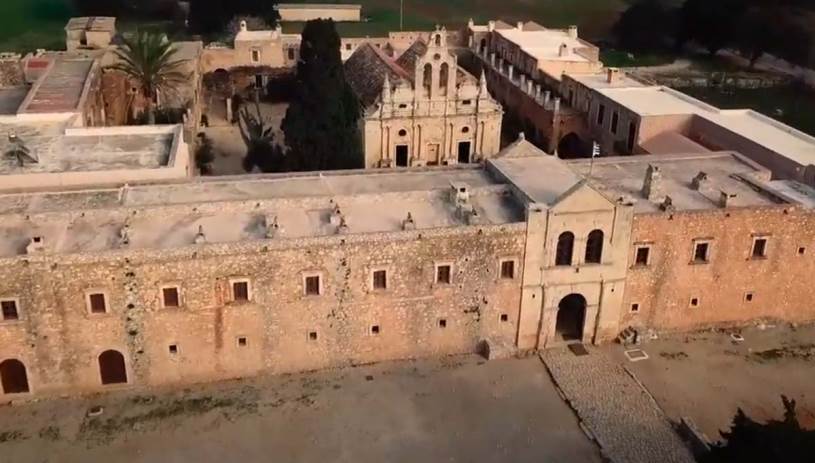 The exact date of the foundation of the monastery is not known, but it is believed that it was actually founded by Byzantine Emperor Arkadios in the 12th century. According to another version, the name is taken after a monk called Arkadios, who first founded the monastery. Moreover, the monastery was called Tsanli Manastir by the Turks (i.e. beneficiary bell), as the Arkadi monastery was the only Cretan monastery that had the right to ring its bells.
The initial church of the monastery was dedicated to Saint Constantine and some ruins of it are preserved in the northwestern part of the monastery enclosure. Arkadi is surrounded by massif walls that made it impregnable from the enemies and its rich fortification attracted the rebellious Cretans. Many Turkish and Greek documents are referring to the life and the adventures of the monastery, that provided educational, national, ethical and monetary support for the locals.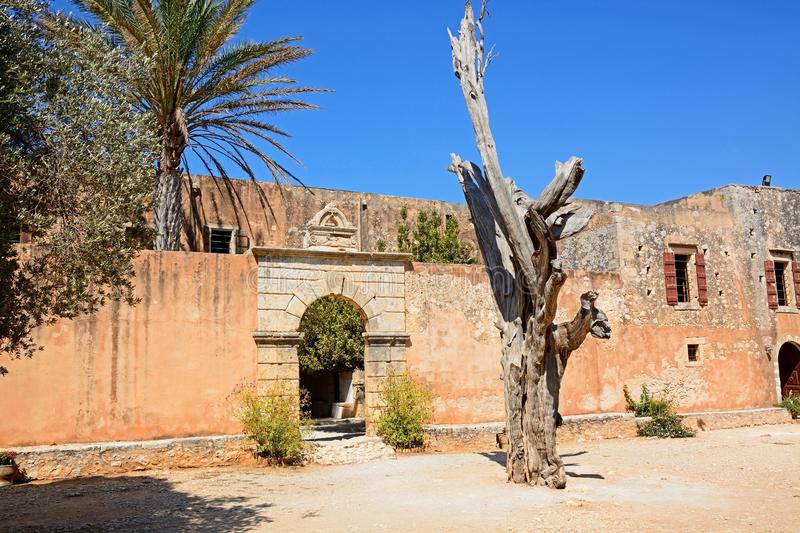 Arkadi is certainly the most historic monastery of Crete and has become the most sacred symbol of the Struggle of the Cretans for Freedom. It is the theater of the tragic battle of 1866, which opened the way for the liberation of the island in 1898. Indeed, UNESCO has designated Arkadi as a European Freedom Monument.