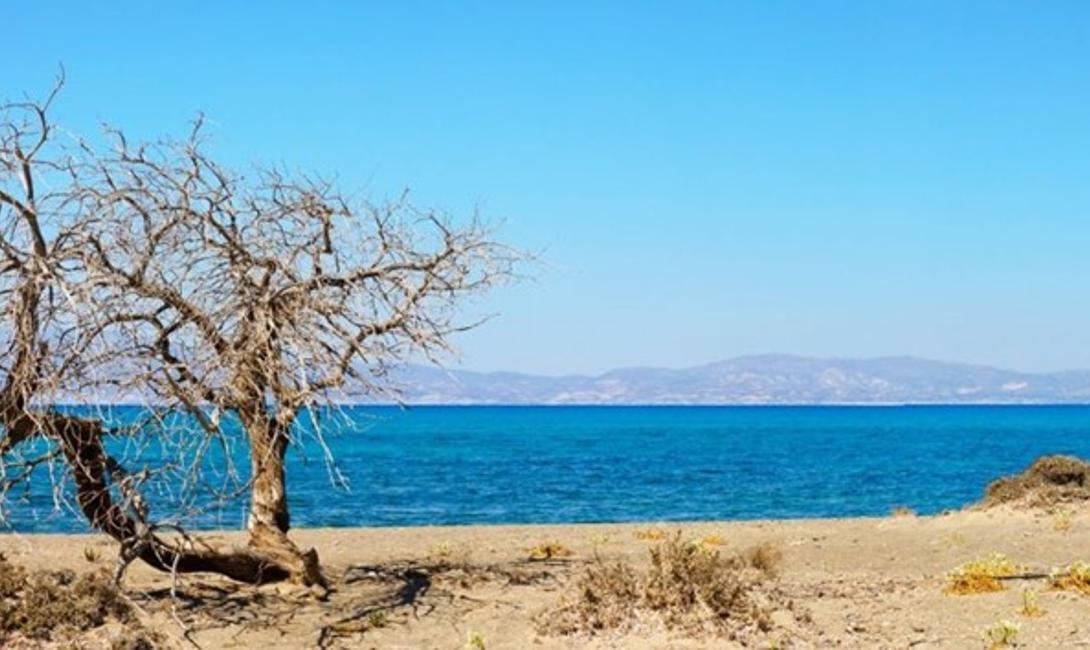 Ierapetra
Location
The town of Ierapetra (in the local dialect: Γεράπετρο Gerapetro) is located on the southeast coast of Crete, along the beach of Ierapetra Bay. It lies south of Agios Nikolaos and southwest of Sitia and is an important regional centre. With its 16,139 inhabitants (2011) it is the most populous town in the regional unit of Lasithi, and the fourth town of Crete. Ierapetra is nicknamed "bride of the Libyan Sea" because of its position as the only town on the south coast of Crete.

How to get there
If you are in Heraklio, follow the road that leads to Agios Nikolaos. You should enter Agios Nikolaos but turn right and head south towards Ierapetra. The distance from Heraklio is 104 km and the road is very good.
Alternatively, you can go from Heraklio to Ano Viannos, Mirtos and then Ierapetra. This route is certainly longer, but it is more scenic and it will give you the opportunity to see many beautiful villages in the south of the prefectures of Heraklio and Lasithi.
The distance from Chania to Ierapetra is 240 km and the trip lasts about 3.5 hours.
The distance from Rethimno to Ierapetra is 185 km and the trip lasts 2.5-3 hours.
All the above distances and routes are by car. You can rent your car now through our website. Book your favourite car online now!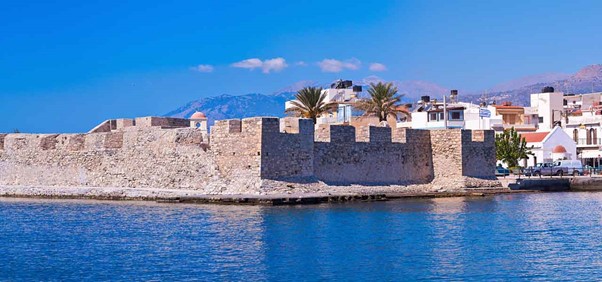 Where to stay
There are many accommodations, apartments and hotels to choose from . Mostly next to beaches and next to cafes and nightlife.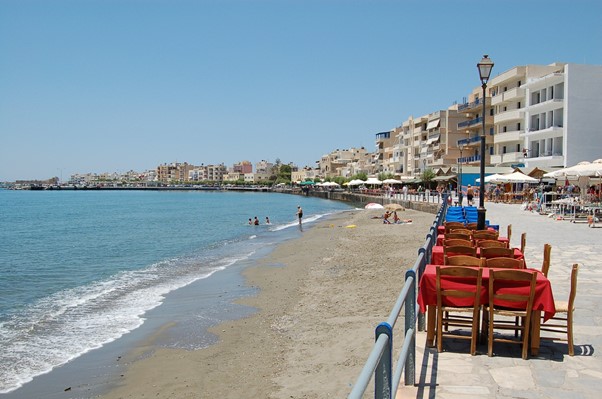 Sightseeing
Ierapetra was chosen among 500 South European destinations by the QualityCoast International Certification Program of EUCC as one of the 50 most attractive tourist destinations for visitors interested in cultural heritage, environment and sustainability. In 2012 Ierapetra was one of the only three destinations in Greece that won the Gold QualityCoast award, ranking 2nd among the TOP 100 chosen European destination.
The awarded city for its wonderful beaches, Ierapetra, is the unique city in the southern Crete and the last city in the southern end of Europe. Ierapetra is about 36 kilometers from Agios Nikolaos and about 100 kilometers from Heraclion.
It is the third largest city of Crete with 27.000 residents. Their main occupations are tourism and agriculture, particularly vegetable, flower and olive oil production. Ierapetra is thought to be one of the most important exporting centres of agricultural products in Europe.
The city has also a vivid night life with clubs and taverns.
Apart from its beaches, the Archaeological Museum and the Venetian fortress are also worth visiting in Ierapetra.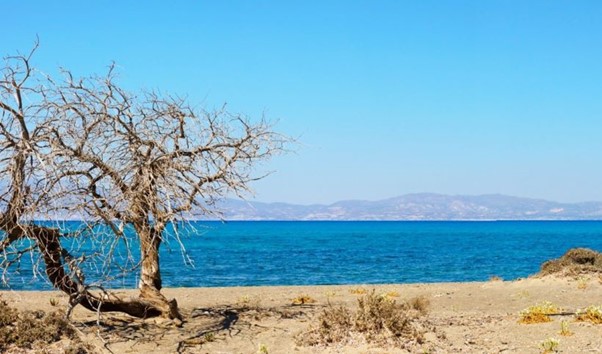 Entertainment
The cultural festivities, "Kirveia", with many concerts and theatrical plays are held every summer.
You can also find many bars, cafes, clubs and in general there are many night options.